Descrição do produto
system aluminum windows and doors profiles windows system profiles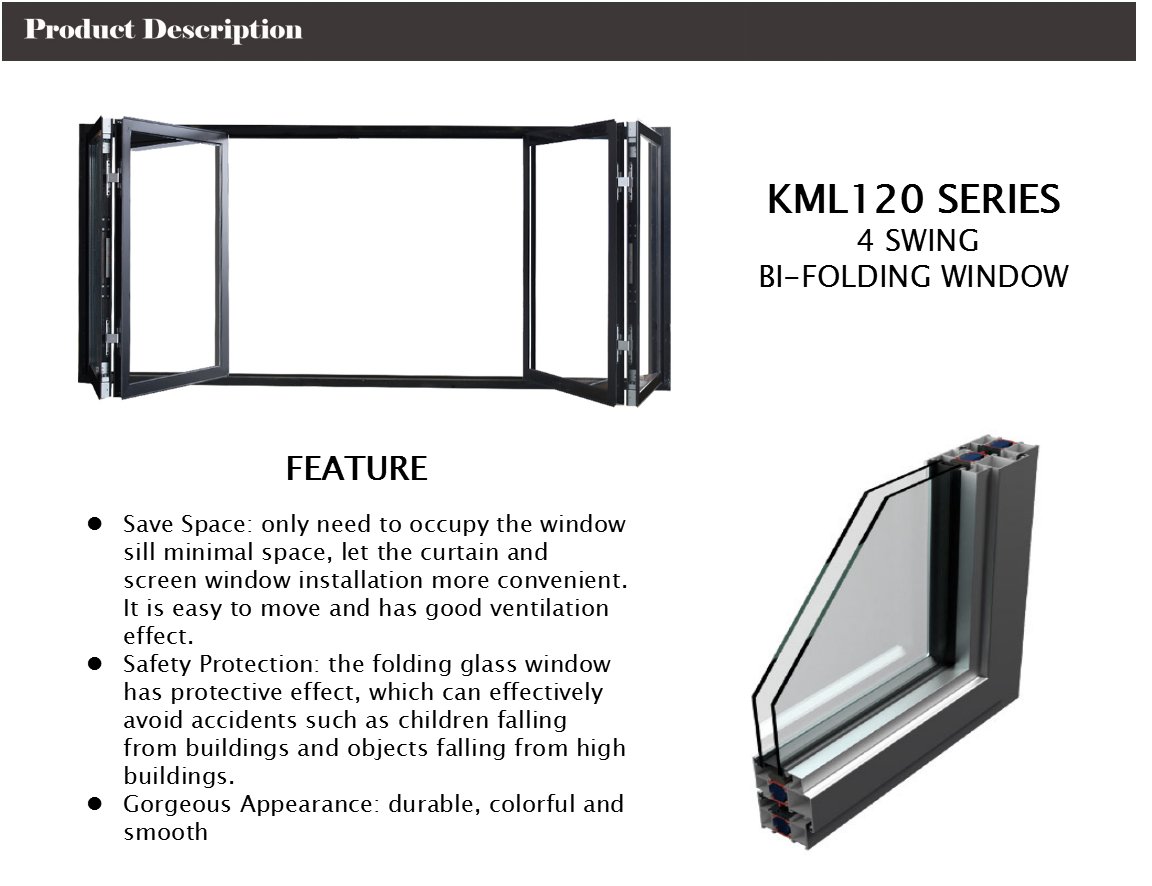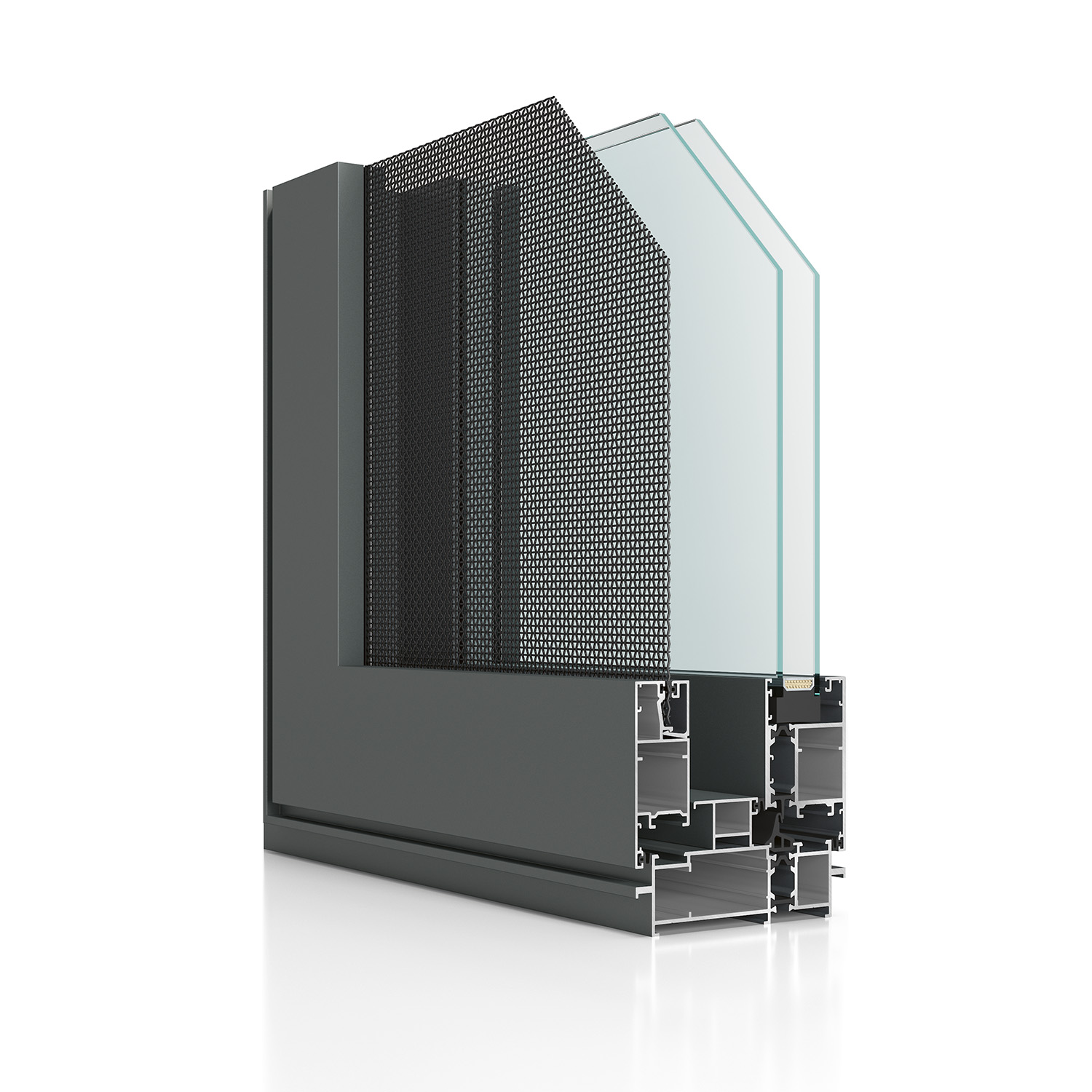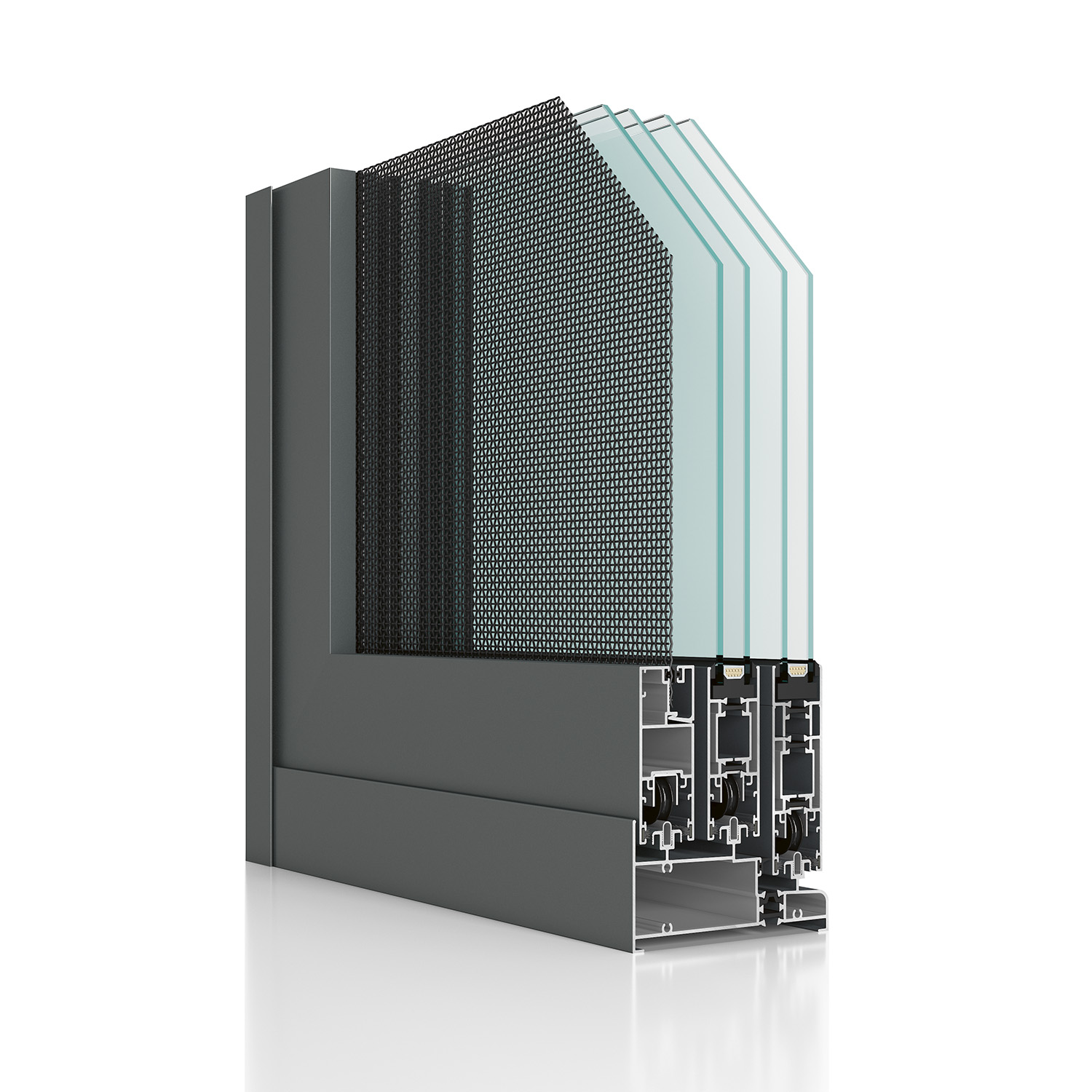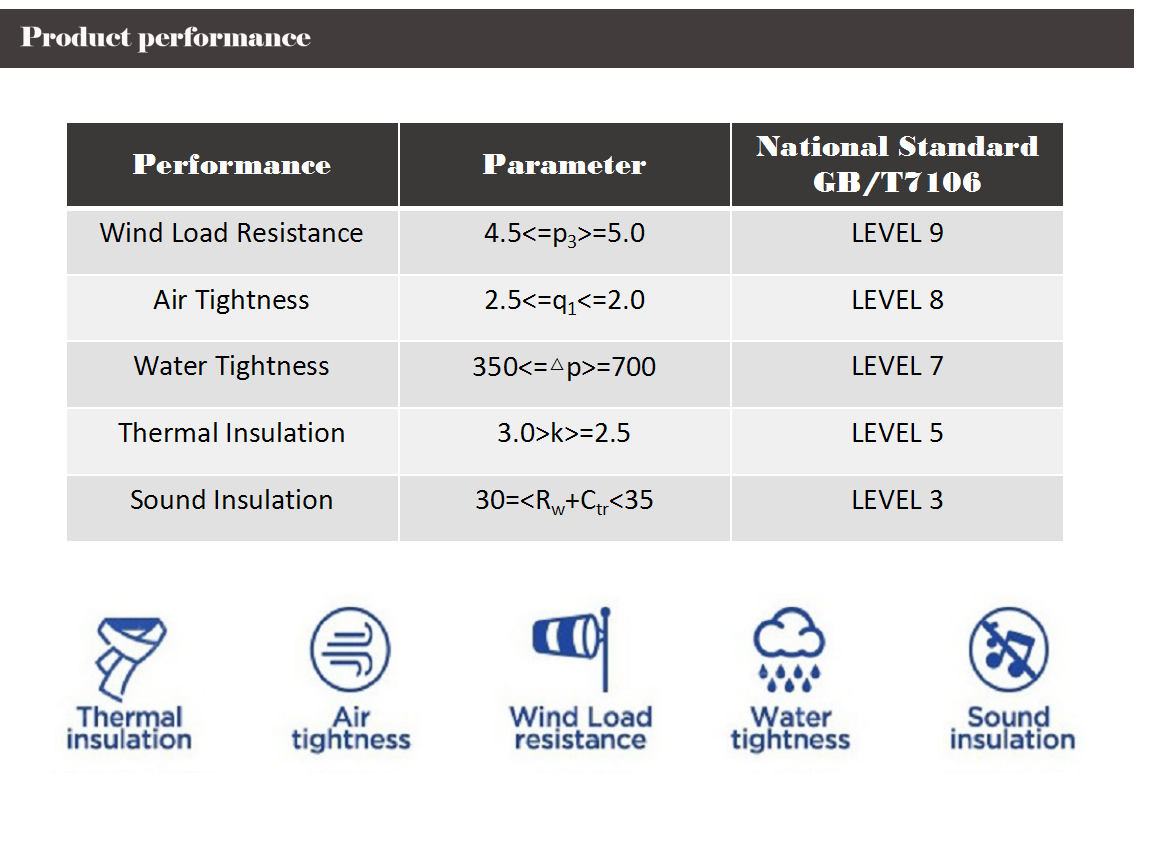 Name/Model:

system aluminum windows and doors profiles windows system profiles

Profiles:

6063-T5 high quality aluminium extrusion profiles

Glass Choice:

Low-e; relective;Frosted; tinted; clear tempered glazing

Glass Choice:

5mm; 6mm,12mm single tempered glazing

5+12A+5mm; 5+27A+5mm; 6+12A+6mm double glass

5+6A+5+6A+5mm triple glass

5+0.76+5mm;6+2.28+6mm Laminated

other glass type you need

Color:

matt black;white;ultra silver;clear anodized;nature clean aluminium

Any color available

Customized (matt black;white;ultra silver;clear anodized;nature clean aluminium)

white or other color

Hardware :

China Top brand: MACO

Frame Surface Finish:

Powder coated meet AS 3715; Electrophoresis; flucarbon; Anodizing;

Flyscreen:

Stainless steel security mesh; Aluminium security mesh; Fiberglass flys

Guarantee :

Years

Security:

Crimsafe mesh ; Grille available

Application:

Building(office/apartment),Housing
Aluminum Windows:
Introduction of Sliding Windows:
-Sliding
Sliding windows and doors are a very good option in case you need to cover spans which have a width larger than 1.70 m. Moreover, sliding windows are the ideal option when you have limited space around your window. Also, for large spans you can use a technologically superior lift & slide system that is much easier to slide and provides an excellent tightness against air and water, thanks to the special lift mechanism that raises the sash, allowing its rollers to glide smoothly on the rail of the frame. Modern sliding windows and doors have come a long way and provide reliable solutions, with excellent functionality.
ALUMIL offers a wide variety of sliding or lift & slide windows and doors: Round Sliding Windows
Horizontal sliding windows – In which multiple sliding windows stand next to each other on separate sliding tracks.
Meeting stile windows – In which two sliding windows stand on the same sliding track and are locked at their connection point in the middle.
Pocket windows – Usually, one or two sliding windows which when opened are hidden into to the wall.Round Sliding Windows
Corner windows – Constructions in which two sliding windows make a right angle (90o) and are locked at their connection point in the corner.
Bifold doors are often used as alternatives to standard closet doors and sliding door systems. They are typically found in laundry rooms, walk-in closets and kitchen pass-throughs. Larger bifold door systems are used as room dividers, barn doors and airplane hangar doors. A typical bifold door is actually two panels connected by centralized hinges. Bifold doors are usually hung from overhead tracks and suspended by rollers or casters. The innermost door panel has a knob or a pull which allows the user to fold the door panels together. The folded door can then be pushed to the sides of the opening, allowing access to the entire area behind it. Similar sliding doors only allow part of the space to be accessed.
-Folding
Bifold doors also eliminate the problem of supporting a large overhead door in a commercial garage or airplane hangar. These doors can be hung in a series, making them ideal as room dividers. The same tracking used for sliding door systems can also be incorporated into bifold doors. The design of a bifold door allows the panels to fold on themselves without changing the orientation of the suspended casters or rollers.
Bifold doors do have a few disadvantages and drawbacks, however. The tracks and casters receive some unusual stresses from the opening and closing procedures. The natural tendency is to pull the knobs of a door outward, as if it were on a side hinge. In the case of bifold doors, however, this adds stress to the track. Once the central hinges between the panels have started to fold, bifold doors should be pushed to the sides in a linear direction. Excessive pulling or pushing can cause the track to bend or the casters to slip out.
Some home designers will use a sliding door system which allows the individual panels to disappear completely into the walls. This is called a pocket door system. Pocket doors do eliminate the problem of total access to the area behind the door, but are generally much more expensive to install and are not always practical in small spaces. These types of systems are often seen in hotel ballrooms and other places where they place a high value on flexibility and aesthetics. Bifold doors allow nearly as much access as pocket doors and can actually be installed by the homeowner himself.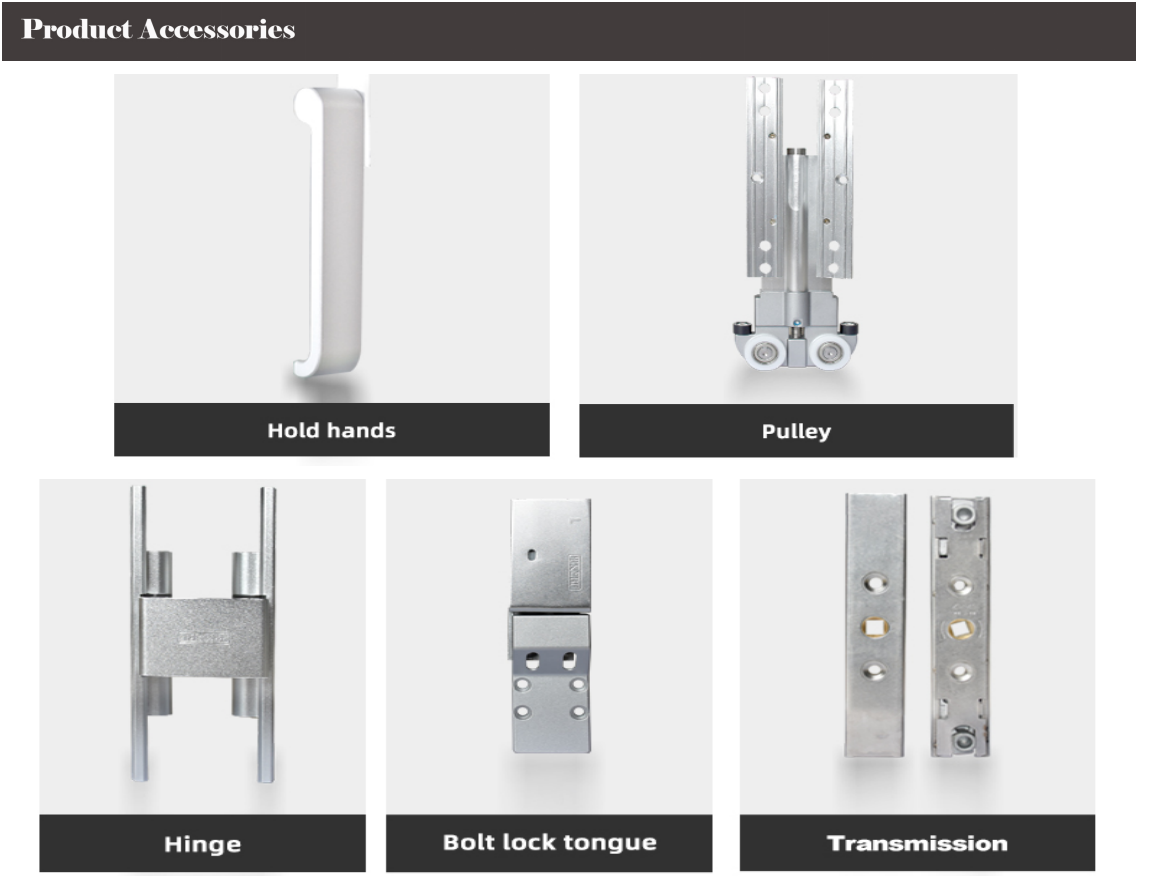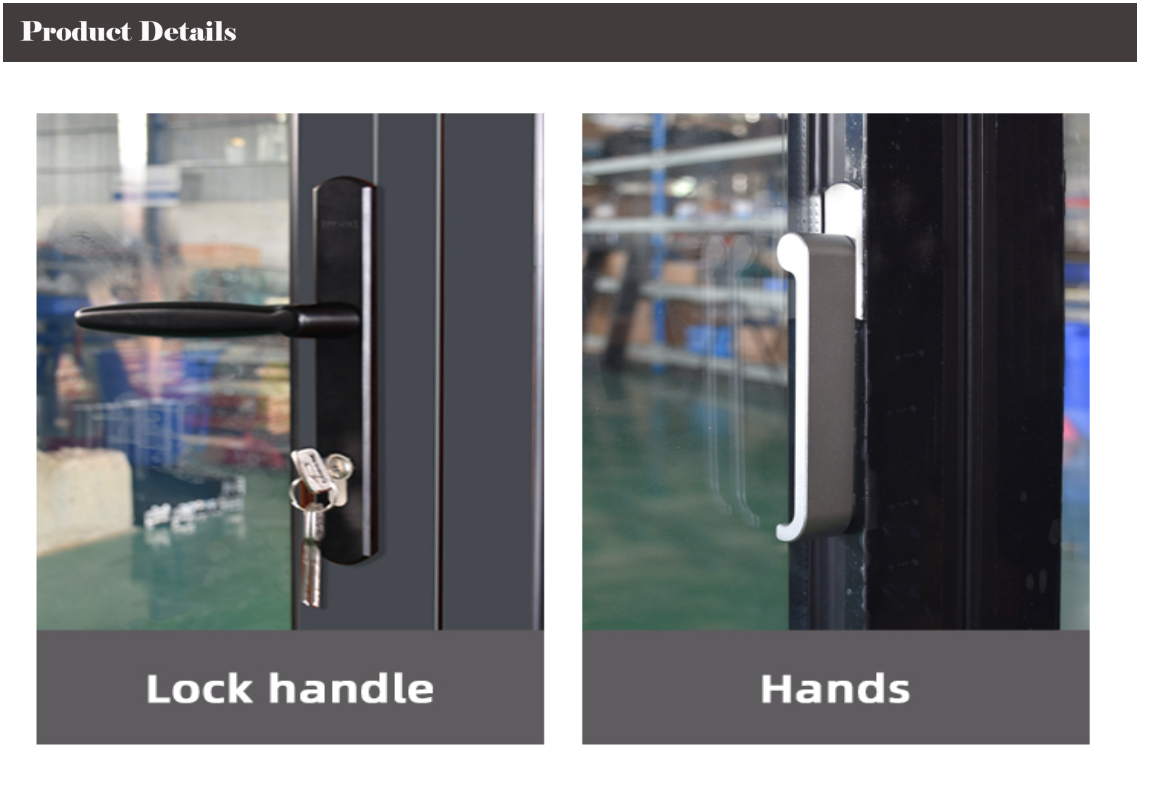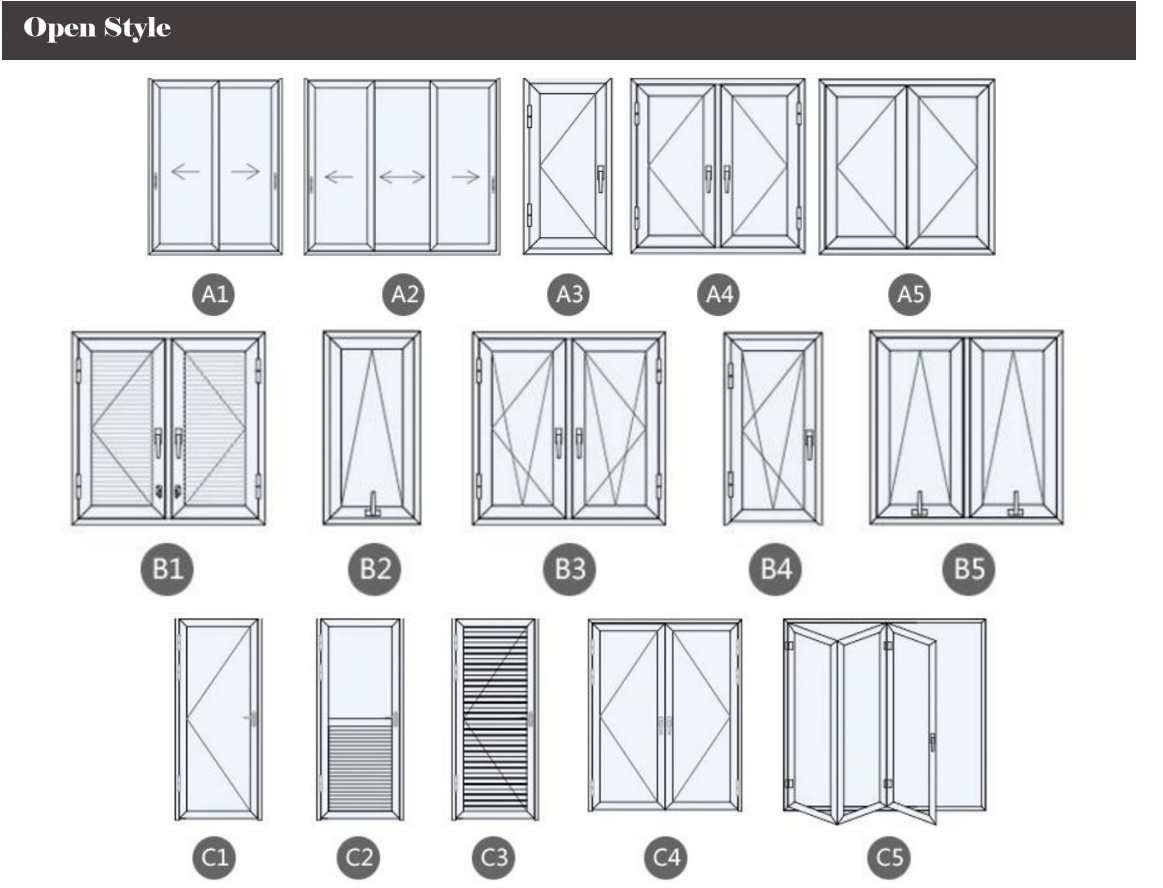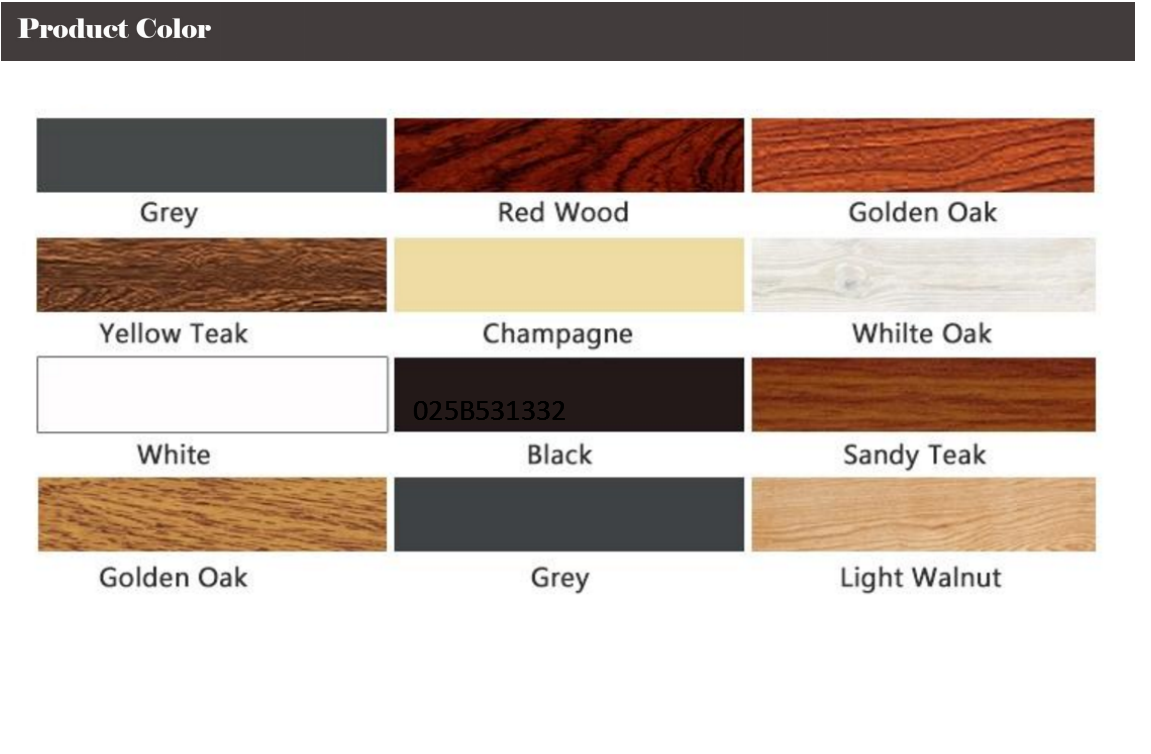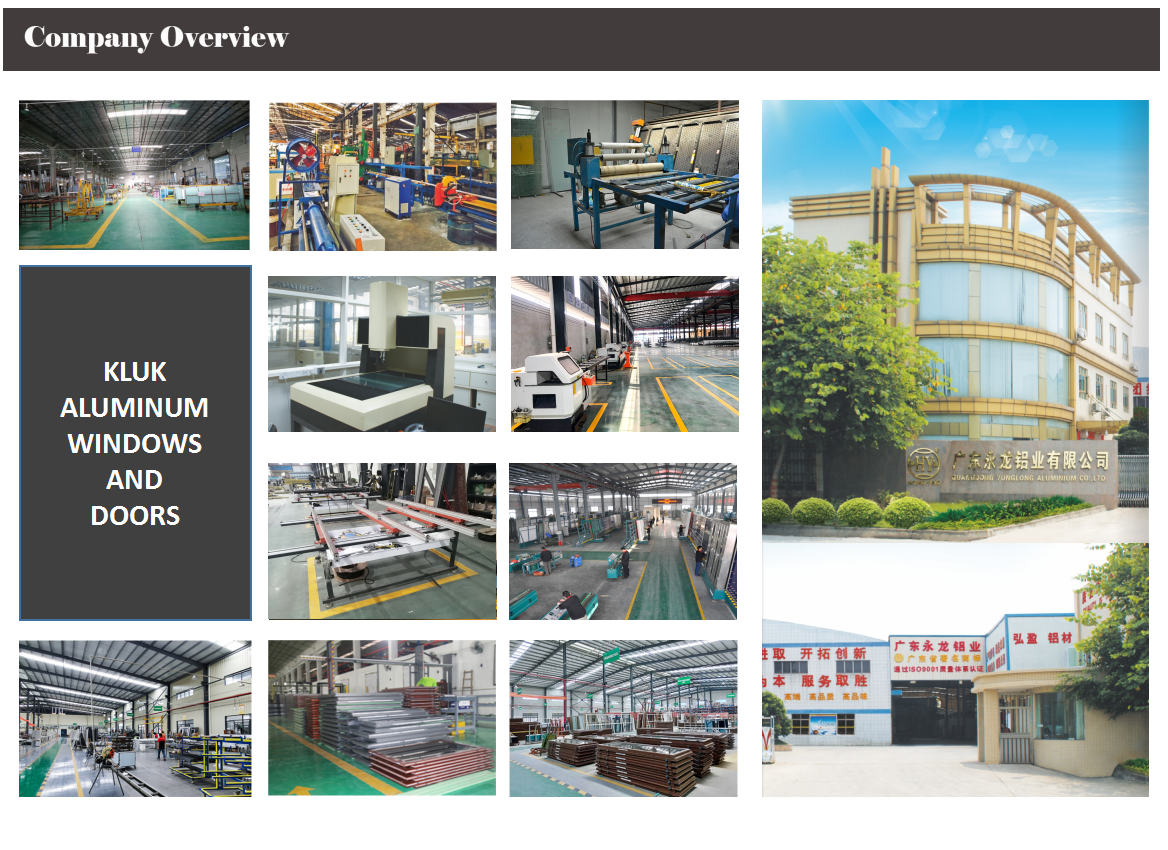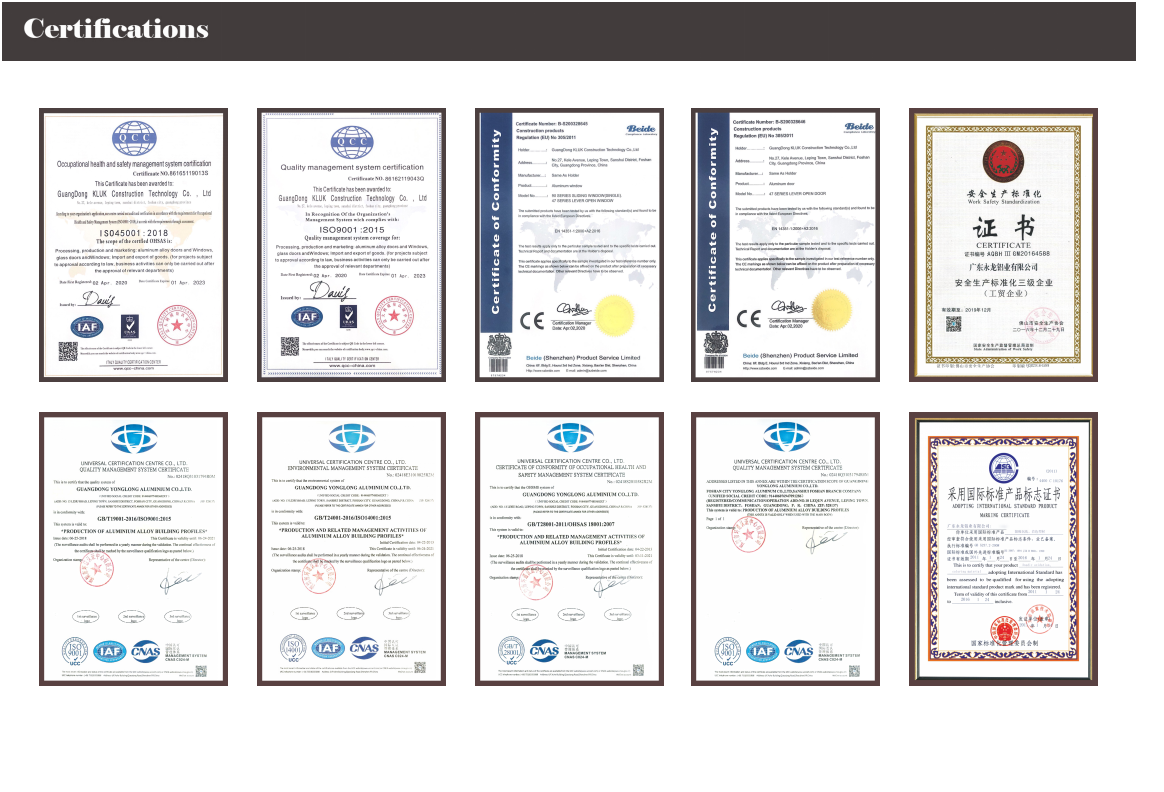 Surface:
3. The principle and application of paint extinction
With electrophoresis coating technology development, in the coating industry in China, also become the world's top coating production, forming a related industry group, and actively promote the technological revolution and development of traditional painting domain. During this period, the bright and bright gloss paints are popular with consumers with their bright colors and bright colors, and in a long time, the coating market. However, as people's living standard has been improved, on the one hand, consumers have felt that the high gloss coating is more serious than the reflection, which is harmful to people's eyes. On the other hand, the aesthetic concept of consumers is more and more casual, fashionable and personalized. Coupled with the booming demand of China's electronics and appliance industries. These factors led to a sharp increase in demand for low-gloss coatings with a soft appearance. At the same time, it is necessary to consider how to produce paint with matte performance.
3.1.1 Determination of gloss and luster
The light that is projected onto the surface of the object will reflect the light, and the surface of the object will be reflected in the light. Different surfaces have different gloss, measuring the size of the surface of the light reflected by the light, called glossiness. The gloss is expressed as a percentage, the higher glossiness of the surface, the greater the ability to reflect light and the higher the brightness. The size of the gloss is measured by the photoelectric gloss meter. According to the size of the gloss, the coating can be divided into light, sublight and weak light. Classification of gloss of coatings (with 60 reflections) :
Weak light: gloss less than 10%;
Sublight: gloss 10 ~ 60%;
Light: glossiness > 60%.
Please tell us the information below, and we will give the best suggestion to you !
1. Where you intend to use the aluminium windows?
2. If you have the estrusion drawing, send us and we develop the correspondence mold.
3. Which color you want or tell us the architectural style you like.
4. Purchase quantity. It will convenient us to give you the best price.
Guangdong Yonglong Aluminum Co.,Ltd
Guangdong Yonglong Aluminium Co., Ltd. está sediada em No. 10 Lequn Avenue, Leping Town, Sanshui District, Foshan City. A empresa foi fundada em 1997. É uma empresa abrangente de perfis de alumínio em grande escala que integra P&D, produção e vendas de perfis de liga de alumínio. A empresa está liderando a gestão da marca de alumínio "Hongying" e da marca de portas e janelas de sistema high-end "Konuk KLUK". Com forte força abrangente e serviço de alta qualidade, os produtos Yonglong vendem bem em todo o país e são exportados para o sudeste da Ásia, Oriente Médio, Europa, América do Sul, América do Norte e muitos outros países e regiões.
Nossa empresa tem cerca de 1.000 funcionários, incluindo 150 engenheiros seniores e intermediários e pessoal de gestão. Possui uma equipe sênior de P&D e design, apresenta equipamentos de produção avançados e tecnologia de teste e inspeção, e constrói uma rede completa de vendas e sistema de serviço pós-venda. Os produtos são vendidos em todo o país. E regiões de Hong Kong, Macau e Taiwan, bem como mais de 30 países no Sudeste Asiático, Europa e América do Norte.
Nossa empresa possui 25 modernas linhas de produção de perfis de alumínio e 35 equipamentos de inspeção de qualidade (conjuntos), integrando fusão e fundição, molde, extrusão, geada mecânica, anodização, revestimento eletroforético, pulverização de pó, transferência térmica de grãos de madeira, linhas de produção de isolamento térmico, injeção de cola / striping, processamento profundo de alumínio industrial e a introdução de tecnologia avançada de tratamento de superfície de banho de porcelana. Com sua excelente tecnologia e habilidade, ela se destaca na indústria do alumínio e é altamente elogiada pelos clientes. Após anos de desenvolvimento, a empresa passou a certificação do sistema de gestão de qualidade ISO9001: 2015 e certificações de produtos de padrão internacional.
Nome da empresa: Guangdong Yonglong Aluminum Co.,Ltd
representante: Weiwen Chen
Produto / Serviço: Perfis de Alumínio , Extrusão de Alumínio , Janelas de Alumínio , Portas de Alumínio , Cortinas de alumínio , Cofragem de Alumínio
capital: 10,000,000RMB
Ano de Fundação: 1997
Volume anual de vendas (milhões EUA $): US$50 Million - US$100 Million
Porcentagem de exportação: 61% - 70%
Volume de Compra Anual Total (EUA $ Milhões): US$5 Million - US$10 Million
N º de Linhas de Produção: 25
Número de Funcionários de I&D: 11 -20 People
Número de Funcionários QC: 11 -20 People
Serviços OEM Desde: yes
Tamanho da Fábrica (metros Quadrados): 10,000-30,000 square meters
Localização da Fábrica: No.10 Lequn Avenue,Leping Town,Sanshui District,Foshan City,Guangdong Province, P.R. China
Pessoa De Contato: Ms. Susan
Número De Telefone: 86-757-87392211
Enviar e-mail para este fornecedor